Choosing a mediator is an extremely important step; one that should be thought out thoroughly. Each spouse will most likely have a chance to speak with the mediator before commencing the mediation process. It is important that both parties are comfortable with the mediator.
But what should you consider when making the decision to retain a mediator?
Many people go with who they have a connection with, are at ease with or may have been referred to. Although, it is equally important to consider the following factors.
Good Understanding of Family Issues
You should opt for a family mediator who understands financial statements, financial matters, as well as parenting issues. A divorce is multi-faceted, and the best mediators will understand all aspects of it.
Does your mediator have a background in family law? Whether it be a lawyer or law clerk, it is important to have someone who understands family law and has been around it for years.
Compassionate and Caring
Retaining a mediator who is compassionate to your matter will make a big difference in the mediation process. A mediator is more than a referee who overseas the mediation and keeps the parties communicating effectively. A mediator should be empathetic.
You should look for a mediator who cares about what you have been through, and that you have the outcome that makes you happy. Someone who is down to earth and caring for both of you and your family's wellness should be something you look for in a mediator.
Clear Approach to Fairness
A good mediator will always validate your opinions regarding what you each believe to be fair. They would invite you to speak freely in the discussion process and should point out matters that a court may deem unfair.
The mediator will speak to you both on a practical and realistic level; advising you of what is at stake should mediation not work, for example. There should be no "candy coating" in mediation.
A good mediator will be able to suggest solutions to your dispute that are in line with what you both want to achieve out of mediation, and how you both envision your lives after the divorce.
Remember, to keep an open mind though. What you may perceive to be fair may not be the most ideal solution and in the best interests of all the parties. The goal is to have both parties settle the issues based on what you can both live with.
Mediator Qualifications & Experience
You will want to make sure that your mediator is qualified to mediate all aspects of a separation or divorce, such as financials and parenting plans.
In addition, you want to make sure they have completed mediation training and belong to a reputable mediation association such as the ADRIC or FDRIO.
Ask questions as to the mediator's experience and see if they relate to your case. Ultimately, you must be comfortable with your mediator's qualifications to mediate your matter.
Is your mediator an educator? Look for someone who educates the public about mediation. Do they write blogs? Speak at various events about mediation? If they do, chances are they are well versed on the topic and understand family law and mediation.
Transparency
It is important that your mediator is completely transparent and explains the cost of the mediation fully and without reservation. If you have questions, make sure you ask. Being completely clear on the fees is extremely important. The last thing you want is an invoice for more than you anticipated.
The fees should also be outlined in the Agreement to Mediate. Most mediator's charge hourly from $200.00 an hour up to as high as $500.00 an hour. Mediator's also charge a communication fee. You will be charged for phone calls, text messages, emails, etc. at the hourly rate. Please do not assume you will not.
It is not uncommon for mediators to also charge for disbursements such as photocopies, printing, boardroom fees, etc.
Mediation is much cheaper than going to court or retaining a lawyer, but remember it is not cheap. Nothing is "cheap". You are going through a divorce and retaining a qualified and educated mediator costs money.
The quicker you resolve your matter, the less costly your fees will be. A mediation that takes 3 hours to resolve should be approximately $4,000.00 (including all communication fees, disbursements and document preparation). Most times the mediation and document preparation time is shared between the two parties.
It is impossible for a mediator to give you an exact cost or timeline for the case to be resolved. It depends on how willing the parties are to negotiate and settle once they are in front of each other negotiating an agreement. Be cautious of mediators that express an exact cost or timeline; you may end up being disappointed or feeling misled.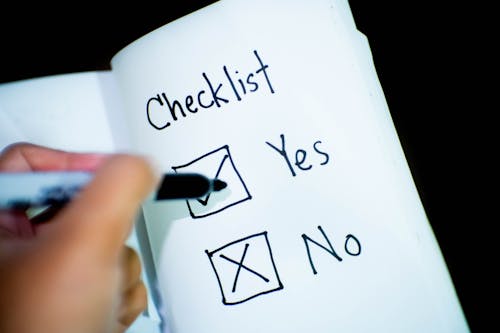 Blog posts are for informational purposes only and do not constitute legal advice.
---
Written by Marian Grande, Mediator


October 28, 2020